Holly Hunter (born March 20, 1958) is an American actress and producer. Best known for her performance as Ada McGrath in the 1993 film The Piano, she won the Academy Award for Best Actress, BAFTA Award for Best Actress in a Leading Role, AACTA Award for Best Actress in a Leading Role, Golden Globe Award for Best Actress – Motion Picture Drama, and the Can nes Best Actress Award. She was also nominated for the Academy Award for Best Actress for Broadcast News (1987), and the Academy Award for Best Supporting Actress for The Firm (1993) and Thirteen (2003). A seven-time Emmy Award nominee, Hunter won Emmys for Roe vs. Wade (1989) and The Positively True Adventures of the Alleged Texas Cheerleader-Murdering Mom (1993). She also starred in the TNT drama series Saving Grace (2007–10). She was recently starred in  Batman v Superman: Dawn of Justice (2016).
Early life and Career

[

]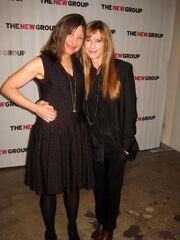 Hunter was born in Conyers, Georgia. She had a degree in drama from Carnegie Mellon University in Pittsburgh, and for a while performed in the theater scene there, playing ingenue roles at City Theatre, then named the City Players. Hunter was a roommate with fellow actress Frances McDormand at Yale School of Drama and got along very well that they moved in New York City after graduating.  A chance encounter with playwright Beth Henley, when the two were trapped alone in an elevator, led to Hunter's being cast in Henley's plays Crimes of the Heart.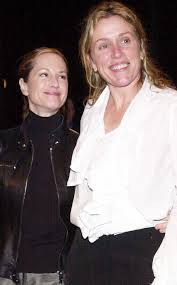 Holly Hunter and The Coen Brothers

[

]
Holly Hunter met promising filmmakers Joel and Ethan Coen and immediately called her in for the audition of their first film Blood Simple.  Hunter did audition but turned it down mainly because she was already committed to another Beth Henley's play The Wake of Jamey Foster. Hunter went home after the audition and encourage her roommate McDormand to audition, which of course was cast as the female lead. Even though Hunter turned down the role in Blood Simple, she still managed to cameo as a voice on an answering machine. Later on, she and McDormand shared a house with Director Sam Raimi and the Coen Brothers. The second film of the Coen Brothers Raising Arizona was mainly written for Hunter, which prompt her career in Hollywood. She also starred in another Coen Brothers' film  O Brother, Where Art Thou? (2000).  
Holly Hunter in Raising Arizona

[

]
Hunter in O Brother, Where Art Thou?

[

]